Live OEE

OEE is the PULSE of your business
This site is a portal for our clients to login to the OEE Software to view their live  production line data, overall factory effectiveness & history reports specific to the factory, production line, product, operator, processes and more.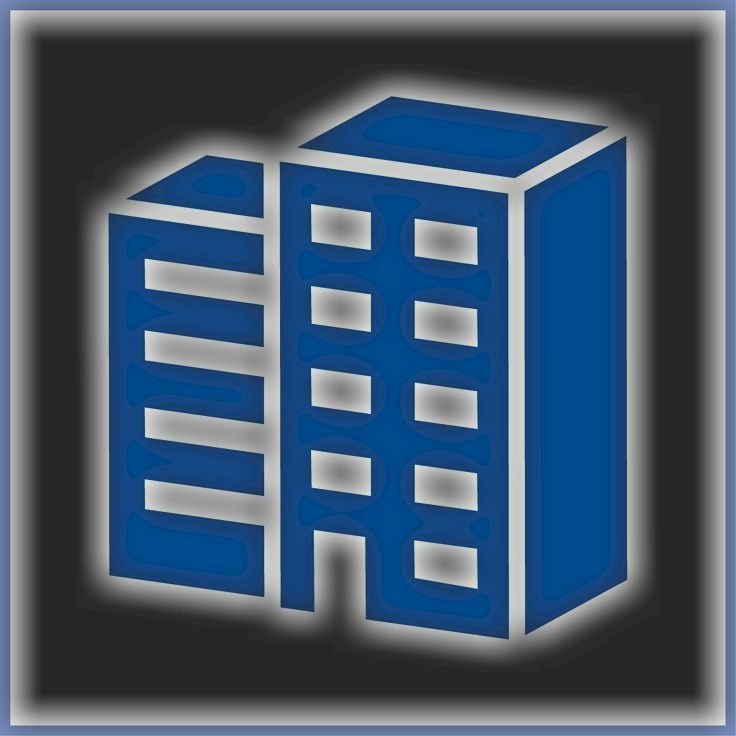 Our Head Offices are based in New Zealand & South Africa but our system can be used anywhere in the world and is very easy to setup yourself.
If you would like a free onsite demonstration go to our contact page HERE and send us an email so we can arrange to demonstrate this system on one of your production lines.
Or else you can have a look at our demo factory by logging in with:
Username: demo | Password: demo
Products That We Offer
Operator Console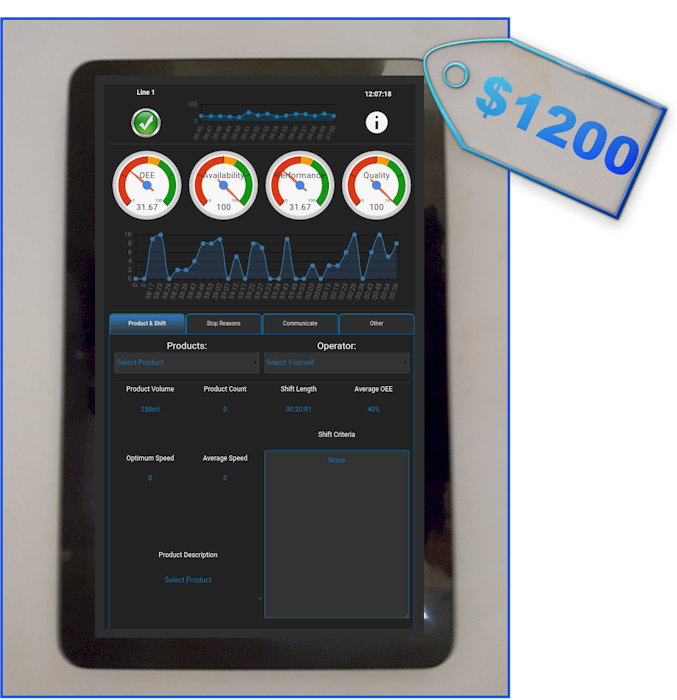 This 10″ android tablet will be in kiosk mode so the android user operating system will not be accessible and the tablet will be housed inside a water resistant stainless steel housing in portrait orientation. If you want a larger size operator consoles it can be custom built to your specifications at an additional cost. You will need only 1 Operator Console on each production line.
login to the demo site to get a better look.
Product Counter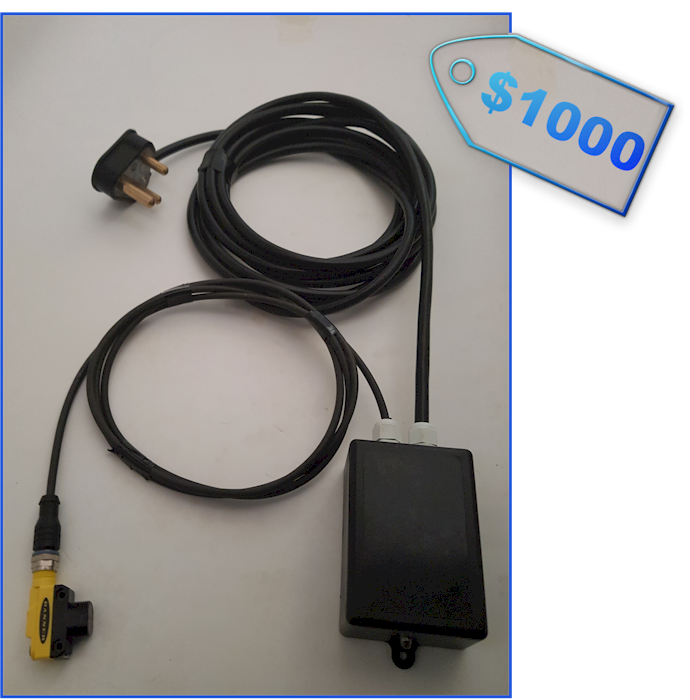 This device is water resistant! You will need a minimum of 1 Product Counter on each production line. If you have 2 Product Counters on each line then Quality is automatically calculated. If this is not currently feasible then operators will need to manually input discarded products into the Operator Console. You can always upgrade later on. Product Counters Even Have Built In Range Extenders To Increase WiFi Coverage.
Local Server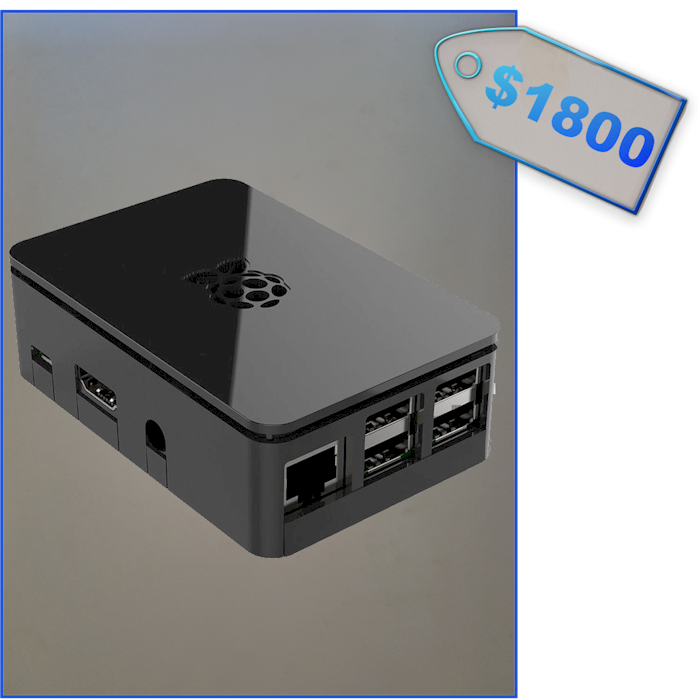 If you have a poor unreliable internet connection then a local server is strongly recommended as an optional extra. Even if you have a good internet connection it is better to have a local server because the entire system will be able to run faster and more reliably.
Visual Display Box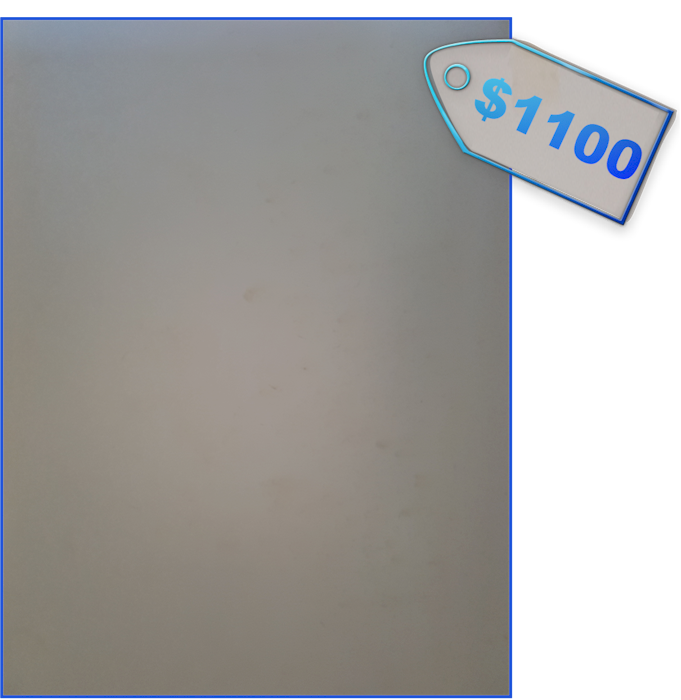 Lets say you already have a TV or projector in your boardroom or factory(within WiFi signal), just plug this USB into the USB port(this powers the device) and then plug the HDMI into the HDMI port and now you will have a live visual display. If you want this at home or on another premises then ask us for the Online Visual Display Box. These devices are water resistant!
WiFi Range Extender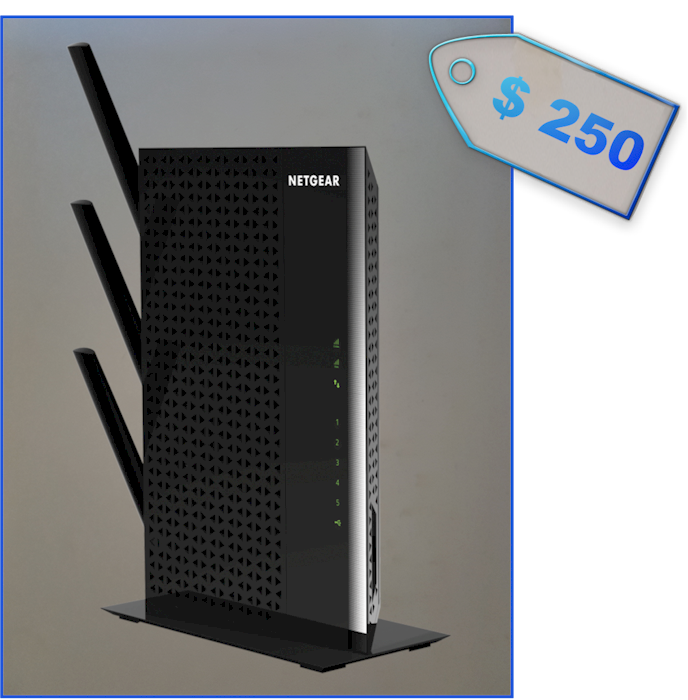 Nighthawk Dual-Band Gigabit Wi-Fi Range Extender enables you to extend the wireless signal between devices by up to 10,000 sq. ft. with speeds up to 1900 Mbps. Product Counters have built in range extenders so it is possible that you might not need this device however you cant use your own WiFi extender as the entire system is in a closed secure network. This device is shipped with correct network security to allow you to extend you signal by simply plugging it in.
To purchase these products please contact us directly. Please note that the Product Counters incur a monthly fee for the license to use them within our system and for the following online package that enables all history records to be backed up on multiple secure servers with unlimited disk-space & unlimited bandwidth. The monthly fee is priced as follows:

1 – 2 Product Counters is $80 ea p/m

3 – 4 Product Counters is $70 ea p/m

5 – 9 Product Counters is $60 ea p/m

10-19 Product Counters is $50 ea p/m

20- ∞ Product Counters is $30 ea p/m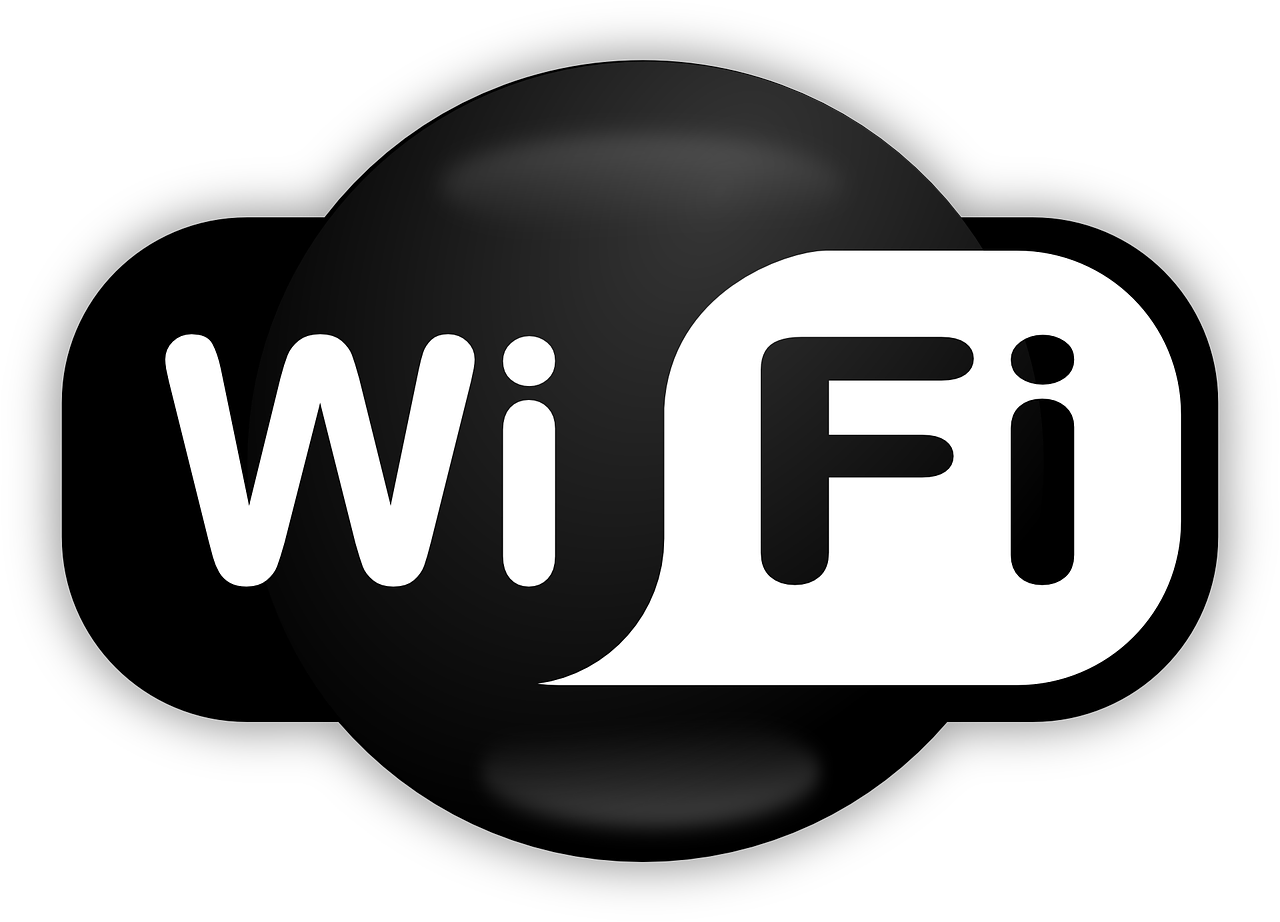 All OEE Software Products Communicate via WiFi
View OEE From Your Office, Board Room or Factory Floor
Existing/New Tvs or Projectors may be used to display live details!
Stay In Control Even When You Not Onsite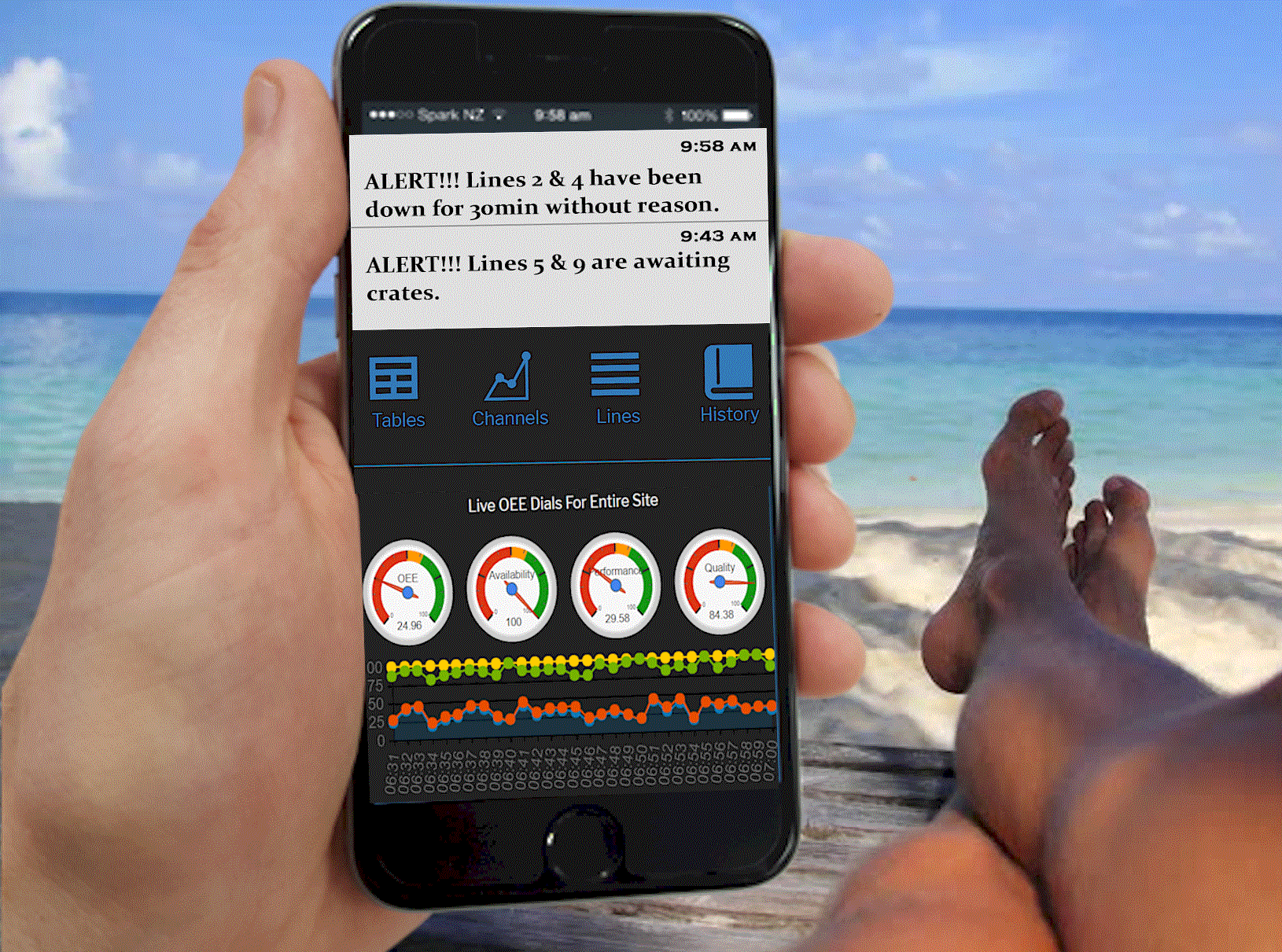 This system works on ALL platforms!!
System Overview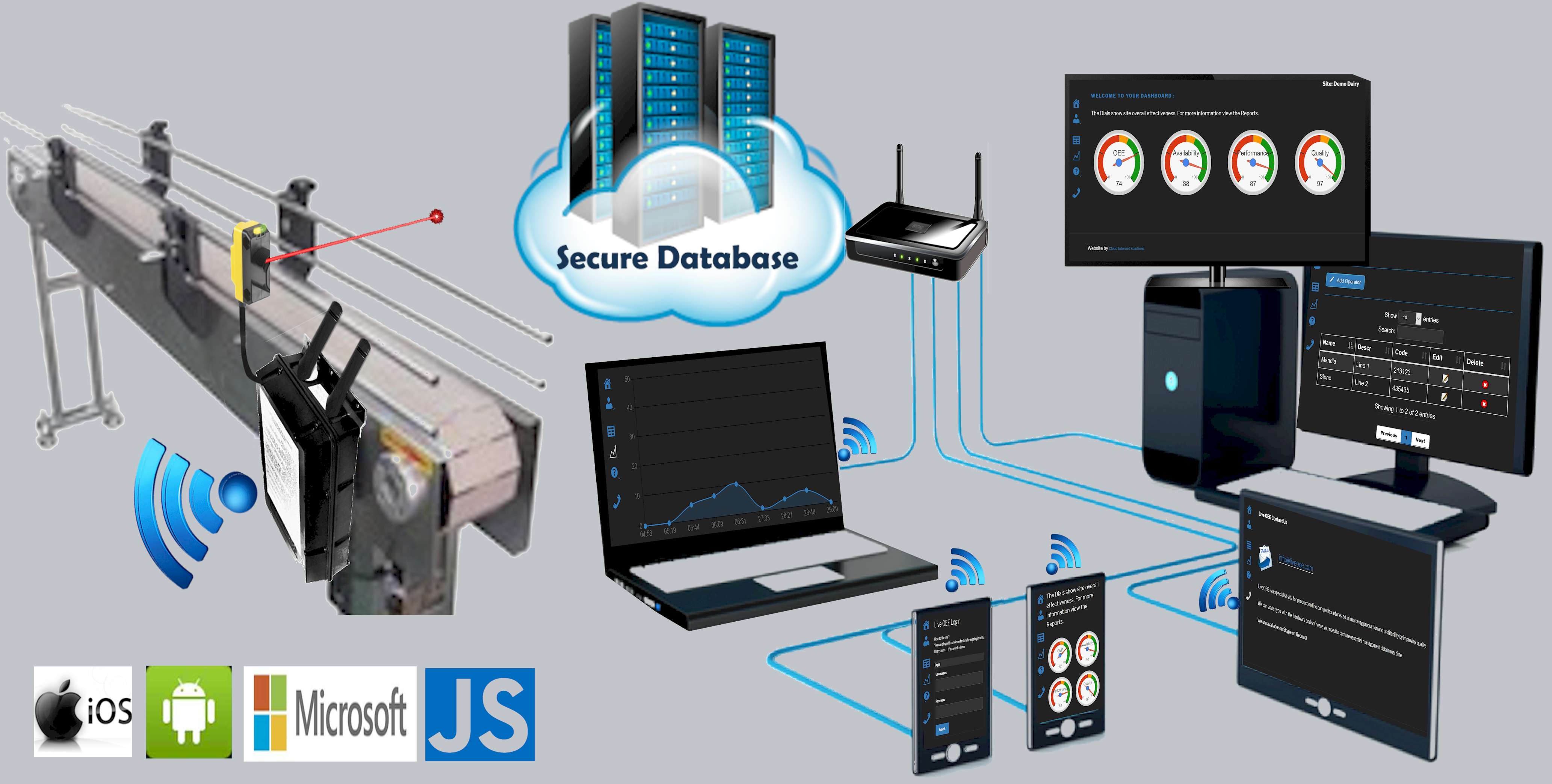 Why OEE
When manufacturing companies run up against capacity problems today, they immediately look to increase overtime, add shifts, or purchase new equipment.
Instead they should look to optimize the performance of their existing machines to increase equipment reliability, minimize changeover times, improve operator performance, and lower overall downtime. All these investments can be made to increase capacity and will pay greater dividends by allowing a manufacturing plant to spend its valuable time and money on their manufacturing process instead of new machine purchases.
 "How can we optimize the performance of their existing  equipment?"
The answer is Overall Equipment Effectiveness (OEE).
Live OEE is an effective tool to benchmark, analyze, and improve your production process. This OEE Software System gives you the ability to measure your machines for productivity improvements. OEE not only measures these inefficiencies but groups them into three categories to help you analyze the machine and have a better understanding of the manufacturing process.

Here is a list of common concerns of many manufacturing companies:
Reducing Bottlenecks – Increase Throughput
Implementing Machine Operator Training
Reducing Machine Setup Time
Improving Machine Reliability – Implement Preventive Maintenance
Maximizing Optimal Run Rates and Capacity
Eliminating Down Time – Provide Down Time Reason Codes
Putting this system in place to address these concerns and improve the manufacturing process can be very time consuming and costly.
Live OEE allows the whole plant to be involved in the process of improving OEE. From the machine operator to the production manager to the plant manager, this production monitoring solution visualizes information that can help everyone recommend solutions.
The bottom line for all employees should be to reduce production losses and build profitable products.
The Live OEE Software provides production managers and machine operators with the necessary real time information to make crucial decisions about the effectiveness of the production process. Machine operators get a first hand look at the production process and the key information of the machine by viewing the data on the Console OEE Software.
Instead of manually recording this data for end of shift results, the machine operator can monitor, analyze, and improve their process in real time throughout the day.
A truly comprehensive OEE Software solution will provide machine operators and production managers with continual line notification and control so that actions can be taken to
prevent events that can result in downtime, slower cycle speeds, and poor product quality.
This system should also provide a way for operators to capture codes or comments about the production process to review and analyze later during root cause analysis meetings.
The OEE Software provides all these features to help implement a OEE solution.
Measuring the inefficiencies of your machine operators and equipment can yield significant results for your company.
With no software to install and the data source formulas programmed into the Live OEE System, all you have to do is select the functionality of the application from drop down menus.
You install the inputs, select the data sources and the Live OEE Software will take care of the rest.
Breaking Internetional News: 2017-10-18 03:52:01
Xi Jinping's big moment has finally arrived

China is strengthening its People's Liberation Army with state-of-the-art stealth fighters, a new aircraft carrier and soaring budgets.

Putin's 'chef,' the man behind a troll factory

Yevgeny Prigozhin is a Russian oligarch dubbed "chef" to President Vladimir Putin by the Russian press. In 2002, he served caviar and truffles to President George W. Bush during a summit in St. Petersburg. Before that, he renovated a boat that became the city's most exclusive restaurant.

Trump warns McCain: 'Be careful ... I fight back'

President Donald Trump, hours after Sen. John McCain delivered a speech that repudiated the President, warned the Arizona Republican to "be careful" because at some point he will "fight back."

Everyone should read John McCain's speech

Every American should read the speech John McCain delivered last night.

Trump's latest travel ban blocked again

A federal judge in Hawaii has blocked President Donald Trump's revised travel ban one day before it was set to take effect.

Ousted S. Korean leader suffering in jail: lawyers

Lawyers representing former South Korean president Park Geun-hye have accused authorities of committing "serious human rights violations" against the now-disgraced leader who is awaiting trial on charges of corruption and abuse of power.

ISIS routed in Raqqa as 'major military operations' declared over

US-backed forces fighting ISIS in Raqqa say "major military operations" in the city have ended and that the jihadists have lost their grip on their self-declared capital.

What's next for the devastated city -- and ISIS

US-backed forces in Raqqa said Tuesday that major military operations against ISIS had ended as they worked to clear out the remnants of sleeper cells and mines in the ruins of the Syrian city.

Trump takes credit for ISIS 'giving up'

President Donald Trump took credit for the fact that ISIS is in retreat during an interview Tuesday, claiming that ISIS wasn't on the run before because "you didn't have Trump as your president."

Raqqa drone video shows ISIS execution square

This exclusive drone footage shows empty streets and destroyed buildings in Raqqa, a city on the brink of being liberated from ISIS.

Reese Witherspoon opens up about sexual assault

Allegations of sexual misconduct against Harvey Weinstein have opened the tap in Hollywood for women to come forward and share their stories.

The heartbreaking origin of 'Me too'
'Years of effort lost in minutes': Kurds who fled Kirkuk still in shock

When Iraqi government forces seized control of the contested city of Kirkuk on Monday, hundreds of Kurdish families were sent scattering to nearby safe havens.

Malta journalist was assassinated, son says

The son of Daphne Caruana Galizia, the investigative journalist who was killed in an apparent car bombing Monday in Malta, says his mother was "assassinated" because of her work uncovering corruption.

Why a firework ban won't help Delhi's pollution

October 19 marks the beginning of Diwali, the Hindu festival of lights which across India is marked by colorful but polluting pyrotechnics.

Why North Korea is Hong Kong's dirty secret

Britain's Prince William and his wife Catherine have revealed that their third child is due in April next year.

Han Solo 'Star Wars' film gets a title

The Han Solo "Star Wars" prequel film finally has a name, and the title is a little on the nose.

A new life for the Rohingya

Drone footage provided by UNHCR shows Rohingya refugees' mass exodus into Bangladesh from Myanmar.

Amazon Studios head resigns after harassment accusation

As the Trump administration seeks to obliterate Obama-era policies, progressive lawyers are racing to court asking for an extreme form of relief, urging judges to reach deep into their judicial tool kits and issue national -- even global -- injunctions.

US investigating deadly Niger ambush

The Defense Department is conducting an initial review of the mission in Niger and the ambush by 50 ISIS-affiliated fighters that left four US soldiers dead and two wounded.